Maptech Sea Ray Navigator and i3 Repair and Support
---
NSI, Inc. worked with Maptech in developing the operating software for the Sea Ray Navigator/i3 and became the Mid-Atlantic representative for the program in 2007. In 2010 NSI became the Sea Ray authorized support, service and repair center for all hardware models. We sell the Maptech chart, tides and current upgrades as well as all the accessories for the unit. We also offer a great upgrade program where you can trade your old Sea Ray Navigator in and receive a brand new Model 300 pre loaded with all US charts for $3000. The new unit comes with a two year parts and labor warranty, call us for details.
The Sea Ray Navigator, depending on the model, was prone to certain failures.
Type 1 units experience hard drive failures and eventually BIOS battery failure.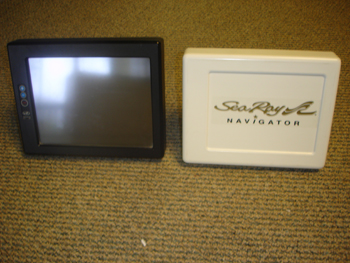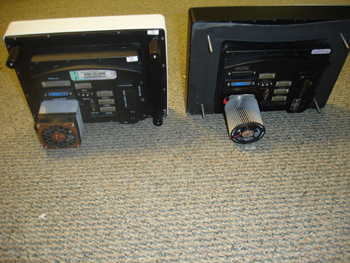 Type 2 units experience BIOS failure (smeared video upon start up) BIOS battery, mother board failure and hard drive failure (fails to boot).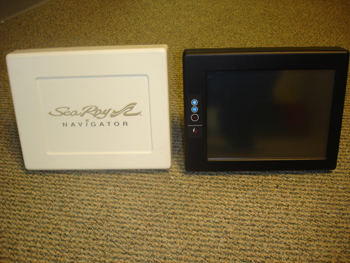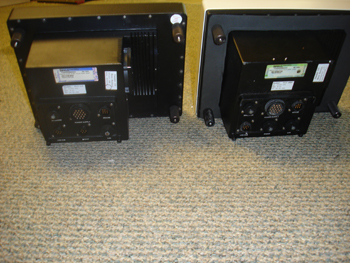 Type 3 experience BIOS battery failure (won't keep time) and hard drive failures (won't boot).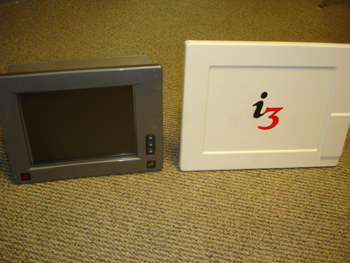 These problems are similar to what eventually happens to a laptop PC but are accelorated due to the infrequent use and extreme internal temperatures. When a hard drive fails we replace the conventional drive with a solid state drive that is imaged with the latest Maptech OS, charts, data, and tides and currents. The solid state drive are very unlikely to fail due to the fact they can tolerate much higher temperatures as they have no moving parts. The BIOS battery is replaced with a new Duracell Lithium battery that should last 7 years.
If you are interested in reconditioning your Sea Ray Navigator, we offer an affordable package. This would include updating the BIOS, replacing the BIOS battery, replace the existing drive with a new 64GB solid state hard drive, replace all seals and clean. This comes with a two year warranty for parts and labor. This package cost $1190 on any model. We have doing this reconditioning since 2007 and have not had a unit come back for warranty repair.
Please call Mark Pringle at NSI - 410-266-9494 ext 1#